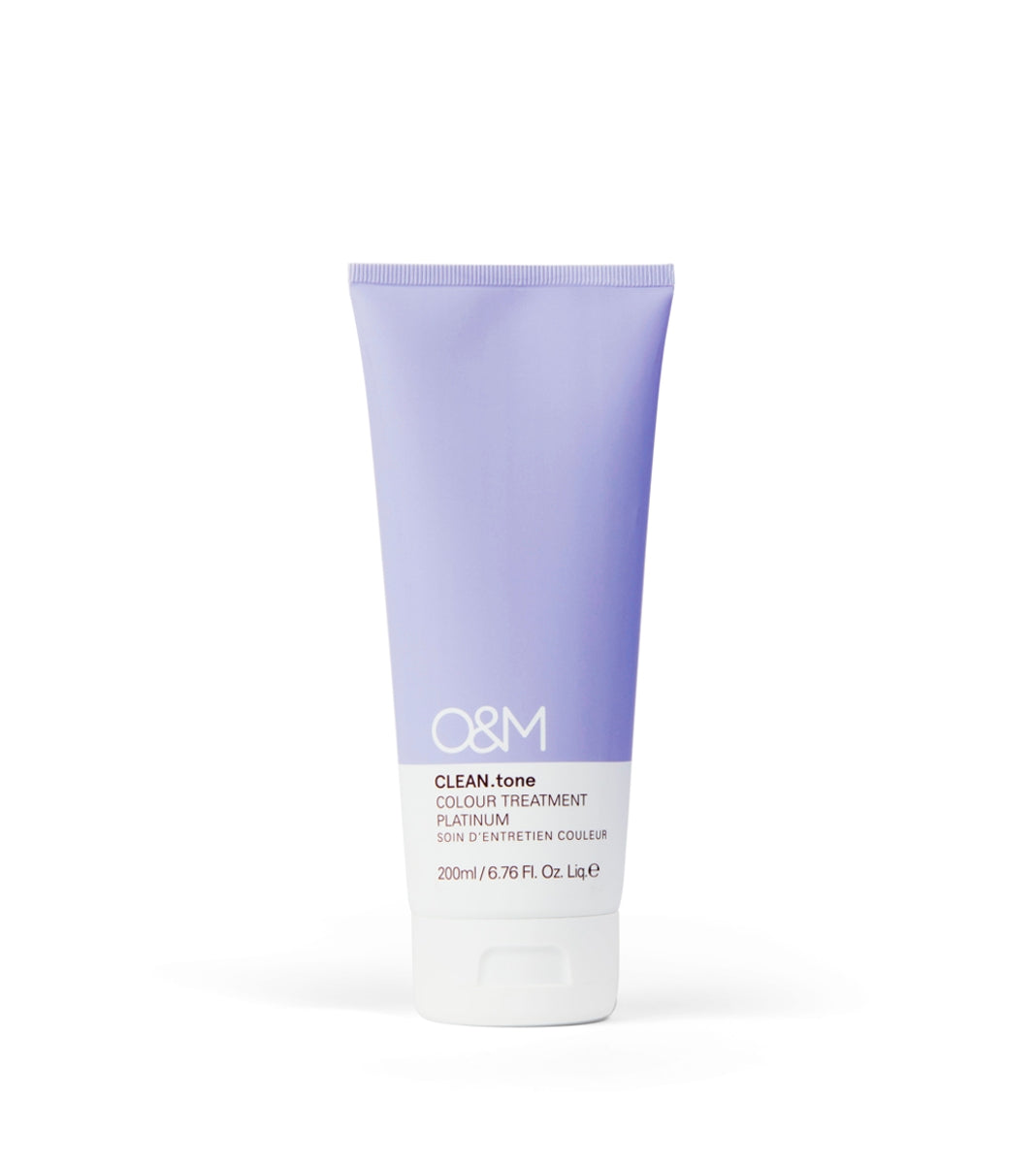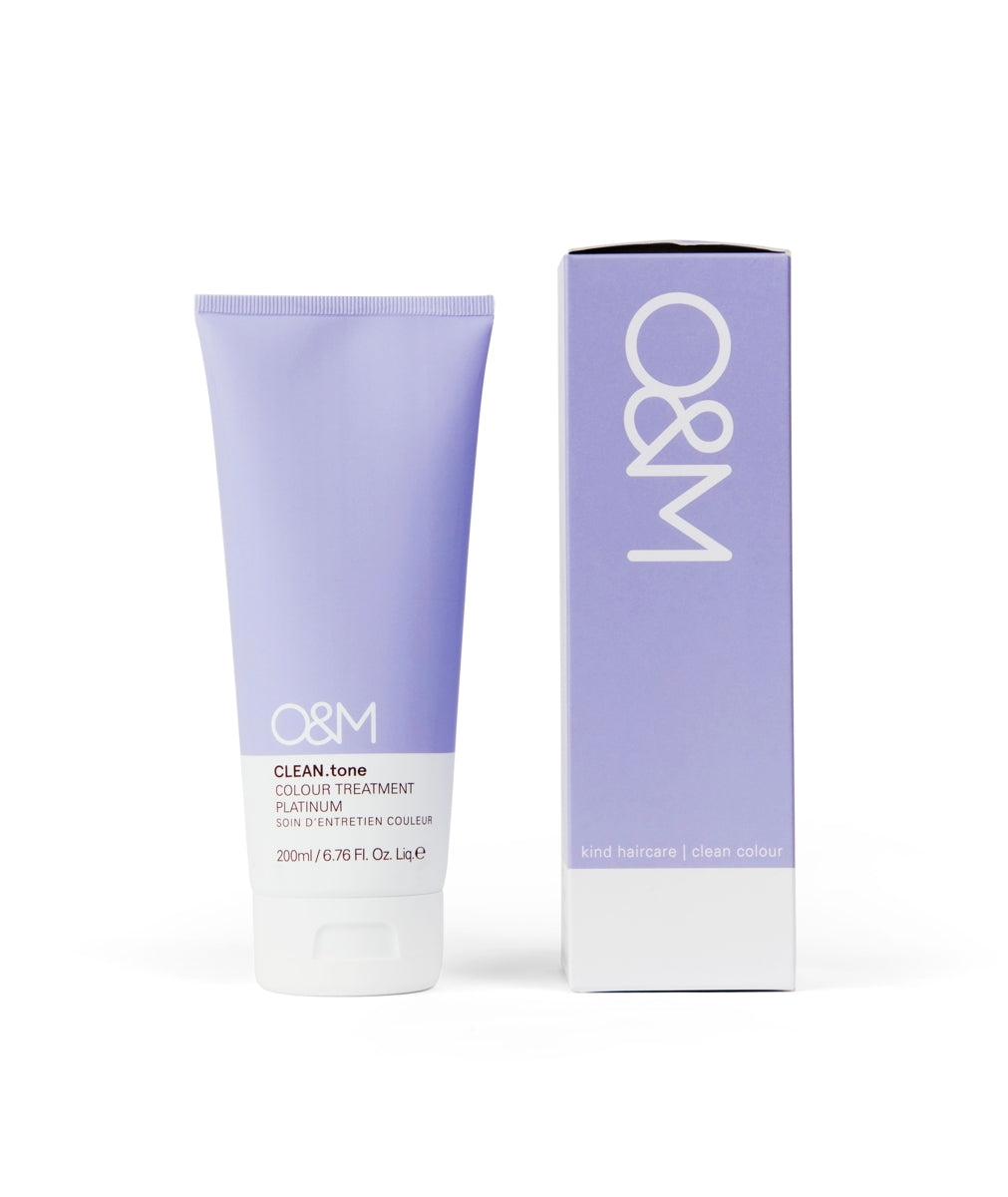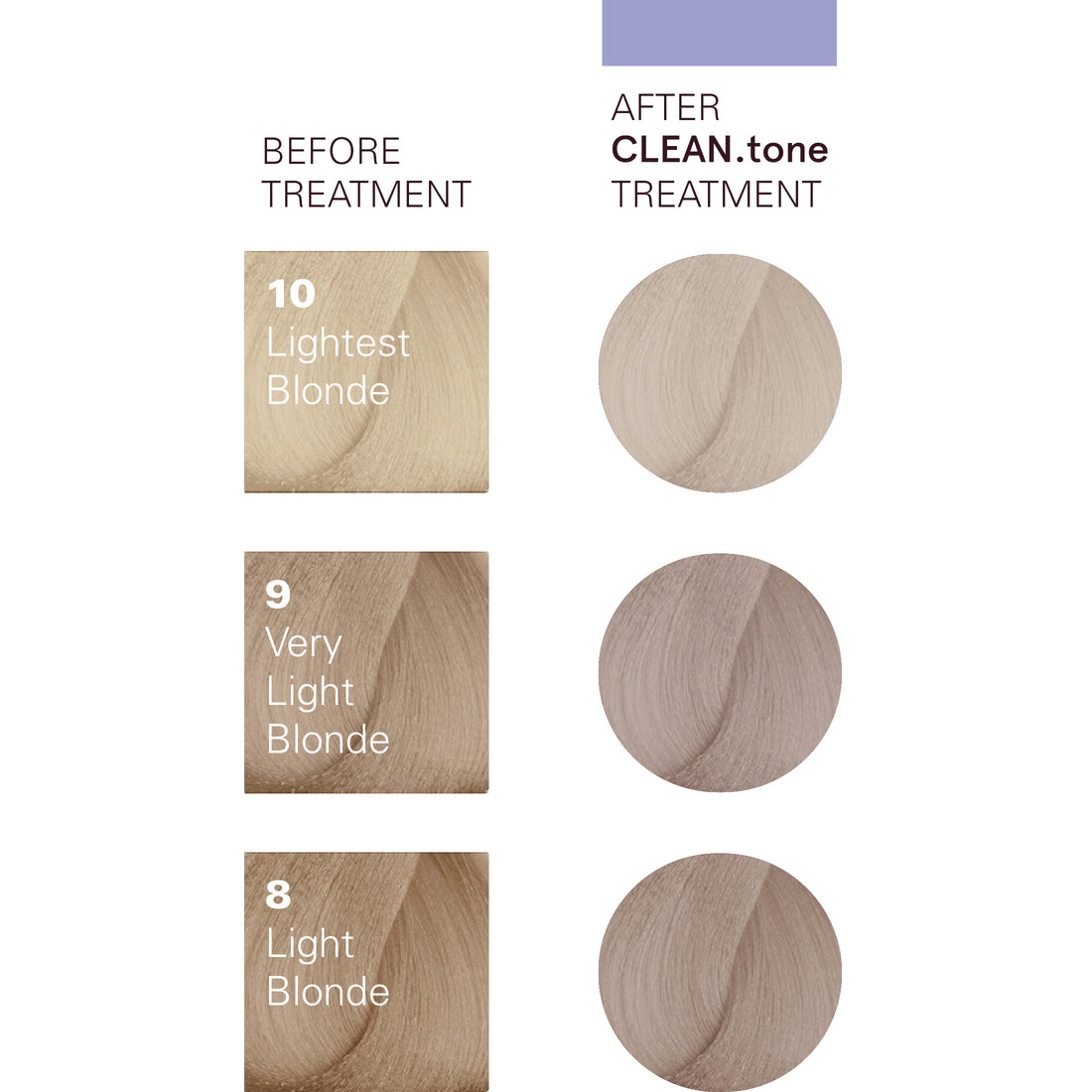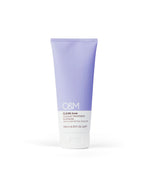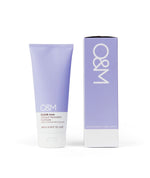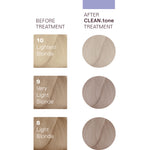 O&M CLEAN.tone Platinum Colour Treatment 200ml
What is it: Tinted Hair Colour TreatmentBest for: Coloured or non-coloured hair. O&M CLEAN.tone helps to keep your hair colour looking fresh, nourished and shiny... more details
Details
What is it: Tinted Hair Colour TreatmentBest for: Coloured or non-coloured hair. O&M CLEAN.tone helps to keep your hair colour looking fresh, nourished and shiny like you have just visited your colourist. PLATINUM BLONDERecommended to help maintain clean blonde tones on light blonde to lightest blonde hair.Helps eliminate unwanted yellow tones from the hair.Recommended for hair colour levels 8-10.Can be used on lightened and natural white/grey hair.
Usage
Hair Type
Coloured or non-coloured hair.
Step 1
Apply to washed and towel-dried hair using gloves. Massage onto lengths and ends.
Step 2
We recommend applying for 3 mins to begin with then gradually building up time with each application until desired tone is achieved.
Step 3
10 mins is the maximum recommended time. Individual hair condition will affect the results.
Step 4
Rinse thoroughly until water runs clear. This product may cause temporary staining to hands. Gloves are recommended.
Ingredients
Lilly Pilly - A native Australian plant extract ingredient very high in vitamin C that acts as a natural collagen plumping the hair. Davidsonia Plum - A natural plant extract from the Australian rainforest that helps protect hair from oxidization and sun damage. Lemon Aspen - A native Australian plant extract that helps protect hair colour against harmful effects of UV and pollution preventing premature colour-fade. Glycerin - Plant based moisturising agent nourishes and conditions the hair, making it soft and frizz-free. Geranium Leaf naturally derived fragrance - lightly floral scent with fresh herbal overtones high in vitamin C, proteins and essential fatty acids. Keeps the hair healthy and nourished.
Clean From
Our promise to you. O&M products are safe to use on coloured hair, sensitive skin and are clean from: Sulphates, MIT, Parabens, Triclosan, Propylene Glycol, Phthalates & Gluten.
Treat your hair kinder
Add these products to your routine to nourish your hair even more.