CLEAN.liquid /tran(t)sparent/
TRANSPARENCY the condition of being transparent. A quality of brightness, reflected from light. Morally uncontaminated. Clean from PPD, resorcinol, ammonia. Permitting light to pass through hair but diffusing it so that painted lines and shapes are transparent. Indulgent in shine and luster.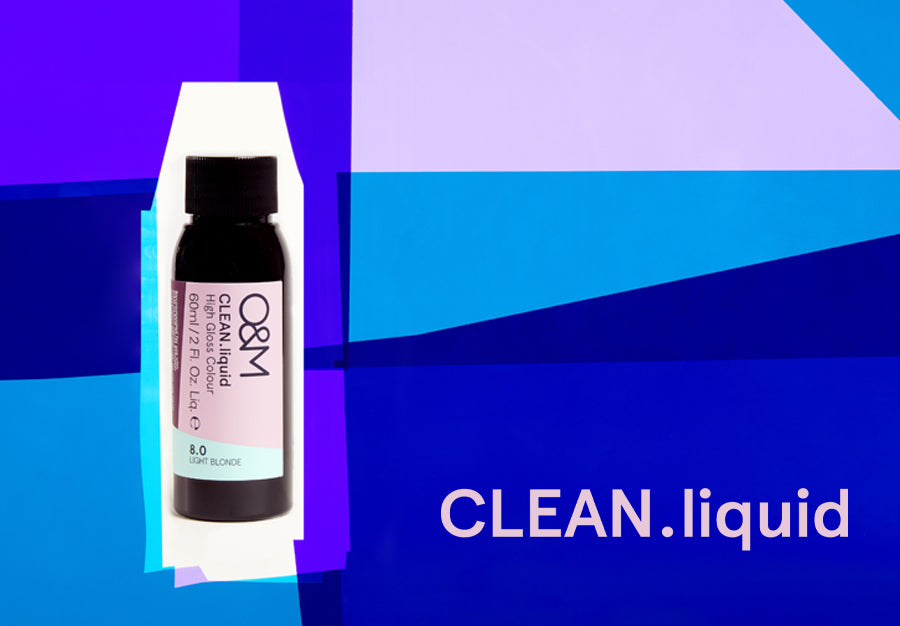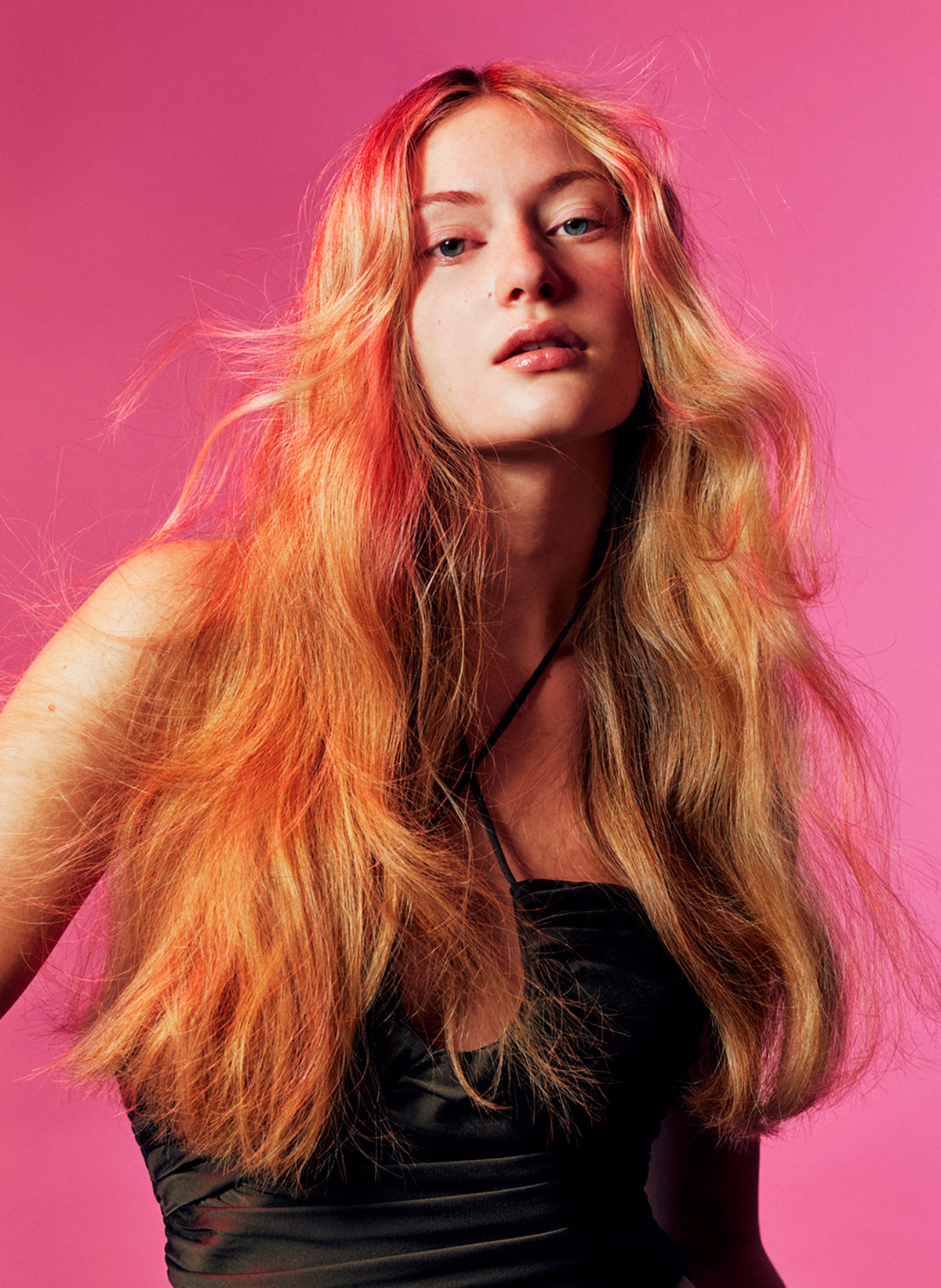 O&M CLEAN.liquid High Gloss Colour
A high shine gloss colour range in a nourishing liquid emulsion.
Designed for tone on tone colour services:
1. To introduce a client to colour.
2. To refresh or enhance existing colour with a high gloss finish.
3. Toning over blondes or highlights without altering the natural hair.
4 . To correct unwanted tone.
5. Can be used for colour correction on highly sensitised hair. 
pH neutral allowing for gentle colouring on all hair types.
SERVICES
Colour Introduction
Grey Blending
Refresh
Toning
Colour Correction 
Key Ingredients
MACADAMIA SEED OIL
Smoothing, leaving hair tangle free and frizz free. Helps to extend colour treatment by reducing fading.
PRICKLY PEAR SEED OIL
The oleic acid in prickly pear seed oil controls water loss in hair, which seals in moisture leaving your hair feeling nourished and soft.
AÇAI FRUIT OIL
Rich in fatty acids help prevent environmental damage and protect hair from breakage. Anti-inflammatory and scalp soothing.
CHAMOMILE FLOWER EXTRACT
Brightens hair colour and adds shine. Hydrates the scalp and soothes irritation.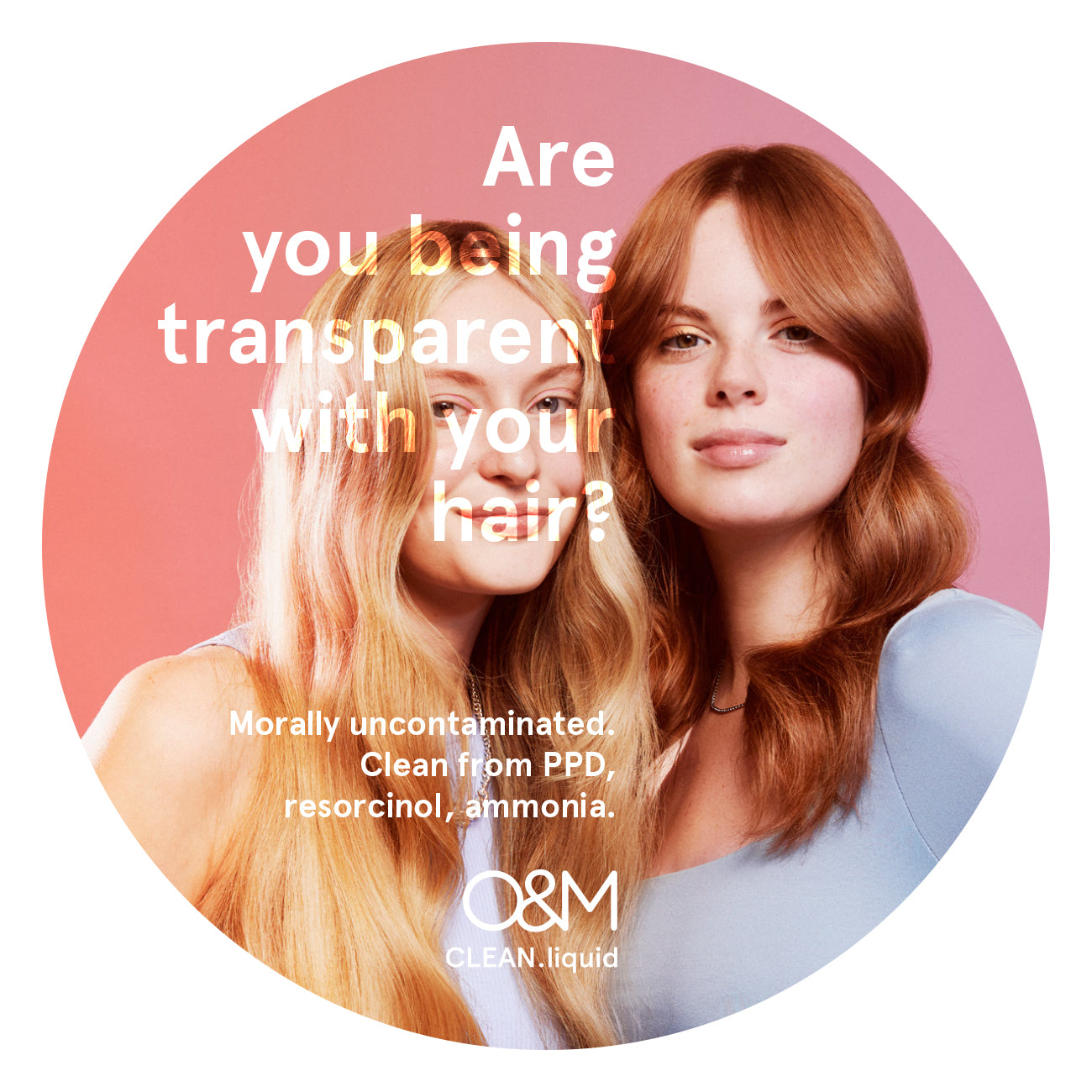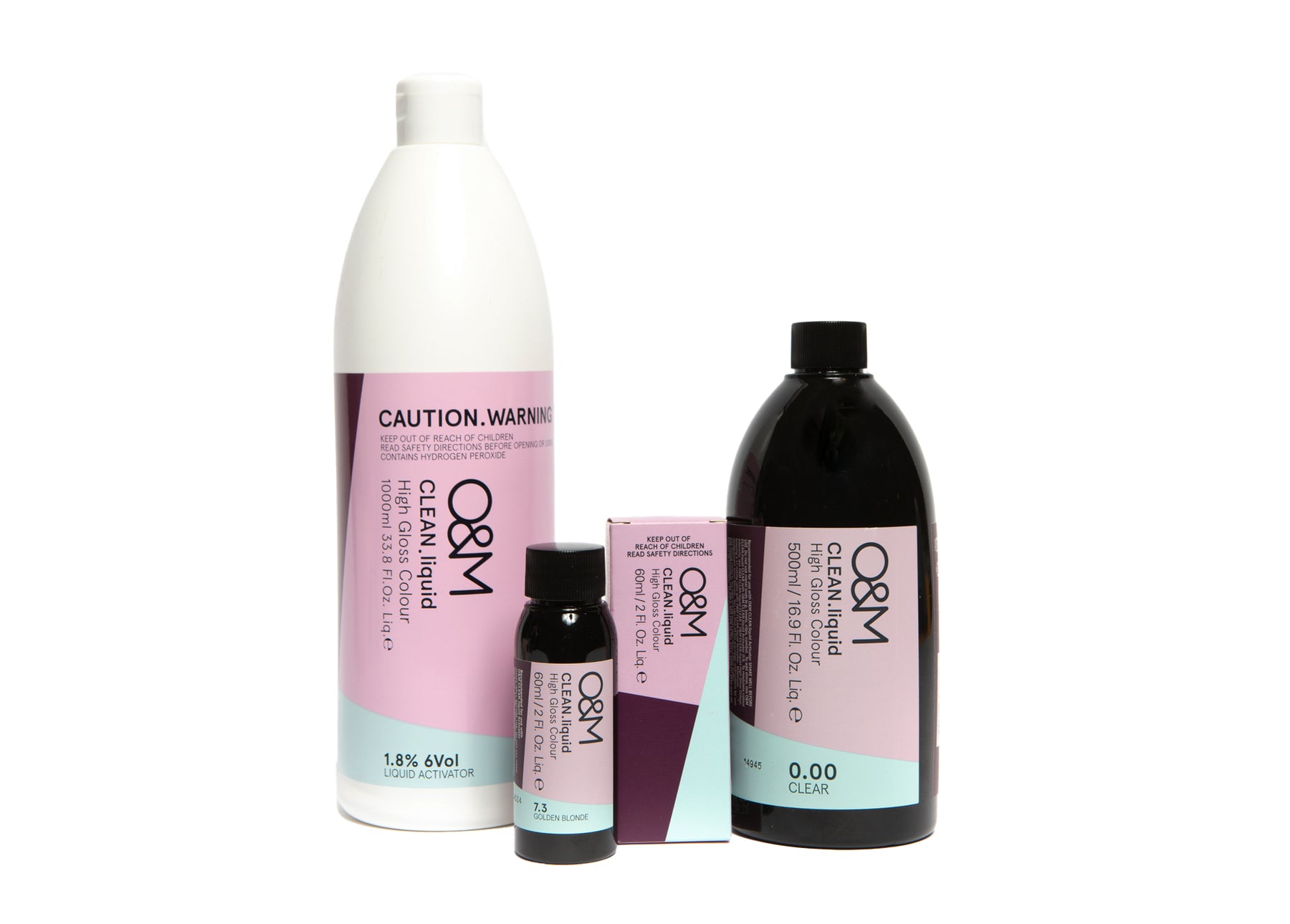 O&M CLEAN.liquid Activator & CLEAR (0.00)
O&M CLEAN.LIQUID ACTIVATOR 1.8% 6Vol
O&M CLEAN.liquid has its own specific liquid activator which mixes into a gel formula that can be applied to wet or dry hair with a bowl and brush or applicator bottle.
O&M CLEAN.LIQUID CLEAR (0.00) 
O&M CLEAN.liquid CLEAR (0.00) is designed to be intermixed with all shades from the CLEAN.liquid range and can be used to lighten the chosen colour by up to 1 level.
Can be used to pastelise and soften a reflect. A great colour choice when working on highly sensitised hair in order to ensure oversaturation of colour does not occur.